27 Oct

This Holiday be at your best with studio apartments in Delhi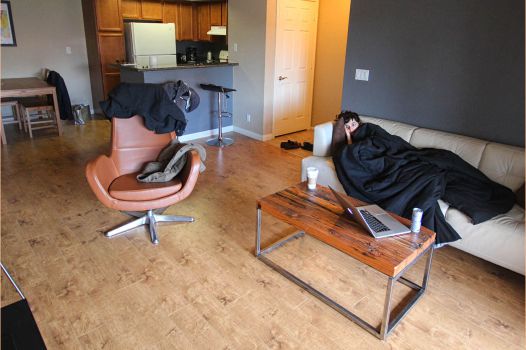 Traveling is an essential part of life that captures memories to be cherished for a lifetime. To make that experience one of a kind, people usually put a lot of money and efforts to book hotels, flights and travel packages. For families that are budget conscious, saving money on accommodation can be of real help, where the extra bucks can be investing in other delights, one of them being shopping!
Whether it's a family trip or a honeymoon, a business trip or a bachelorette, the one-stop solution for homely accommodation are service apartments. Flexible with your style and purpose of travel, service apartments are the ultimate accommodation partner, to help you have a peaceful stay.
Studio apartments are the best spaces, way ahead of hotel rooms in terms of amenities, features and most importantly comfort. When you have studio apartments to fulfill your travel needs, why compromise with comfort? Whether it's a week trip or an extended holiday, Studio service apartment in West Delhi is there by your side with these features to make you have a holiday experience like never before.
Features of studio apartments:
Since these apartments are centrally located, you can commute easily to any place you like, without having to worry about the distance of the destination. Also, you get a cab service to visit the place of your choice.
The service apartments are fully furnished, to meet your immediate requirements, with a modular kitchen, a washer and a pantry for those midnight cravings.
Space is a big factor that distinguishes service apartments from hotel rooms. The apartments are usually twice the size of a hotel room, with all the basic amenities, and are quite reasonably priced.
When you're at a service apartment, you need not do anything, as there will be staff to take care of the maintenance of your apartment, with daily housekeeping.
You can enjoy your favorite meals with your friends and family without any disturbances. Some apartments allow your pets to be with you because they understand your needs.
Whether it's a karaoke night, a get-together, a cricket match, or a birthday celebration, the arrangements are just a call away!
The service apartments are absolutely safe with 24/7 security at your doorstep and an emergency assistance.
Conclusion:
With so many attractive facilities, one can't help but seek a peaceful abode in service apartments. So ditch the usual, boring hotel rooms and enhance your travel experience with the best 3 BHK service apartment in west Delhi.