30 Oct

Studio Apartments in Delhi – A Perfect Balance between a Hotel and Home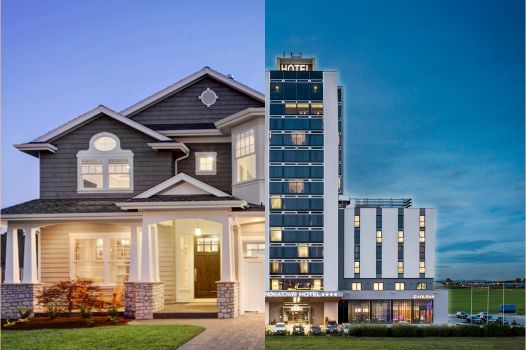 With the concept of rented single apartments becoming popular with each passing day, corporate, students and families prefer serviced studio apartments as their ultimate accommodation partner for a blissful stay. Accommodation costs are a rising trend, and to avoid those high costs, travelers and non-travelers are opting for Studio service apartment in West Delhi. These apartments, aligned with the up marketed lifestyle needs of people are the need of the hour, making traveling sophisticated and memorable.
For short and long-term stays, for residential and commercial purposes, for students, corporates, couples, and families; these apartments are a top choice. Whether you're in the city on an assignment, a trip, or an educational program, the studio apartments are there to provide you comfort, space, and protection, at jaw-dropping prices.
Here are some key features of studio apartments:
A studio apartment is a self-contained apartment that is fully furnished, with a single room, a bathroom, and a kitchen.
These apartments are quite affordable and are bigger than hotel rooms. The travelers who choose to stay in a studio apartment pay half the price for double space, when compared to a hotel room.
The personal space is perfect for executives who are for a specific company project, for couples on a trip, and even for students, with all the basic amenities like a modular kitchen with a pantry, daily housekeeping, wifi, telephone line and a washer.
The multipurpose room is a blend of comfort and hospitality and is a home away from home. It is ideal for budget conscious travelers seeking peace at a lower price. These studio apartments are usually centrally located to ease commuting for the travelers and offer comfort at its best.
Studio apartments are equipped with CCTV cameras on the outside, and a security guard to ensure a safe and secure stay.
With a well-equipped workstation and a cozy space to doze off, the studio apartments are specially designed to provide a homely feeling to the guests.
Conclusion:
There are no second thoughts about studio apartments on how efficient and cost-effective they have proved to be, and have attracted a majority of travelers to choose studio apartments over hotels. To enhance your travel experience with booking your accommodation in the best Serviced apartment in west Delhi and experience luxury at its best.