14 Nov

Creating Special Spaces in Your Small Studio Apartment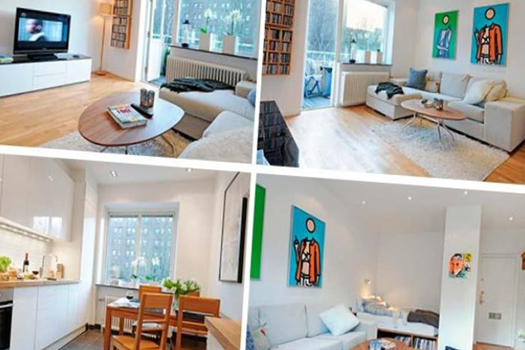 A studio apartment calls for an organized and arranged outlook. Making space for all tour essentials might be difficult sometimes, however, with the help of certain techniques, you can very well make space for every item in your small home. Most of the Studio apartments in West Delhi are no equipped with all the three, bedroom, living room and kitchen, but in an innovative way.
It is important to maintain the decorum, when you are living in a studio apartment, provided you want it to look cleaner. Here are some of the effective ways by which you can create special spaces in your small studio apartment.
Flexible furniture
A studio apartment is generally a single space; therefore, you need to place your furniture in order to divide the places. Due to the lack of divider walls, space is airy anyway. All you need to do is place the furniture in such a way that they do not block the path of airflow.
Make sure that the furniture is flexible enough to move them as and when required, depending on the weather conditions and seasons.
Artistic approach
You may also add proper artworks on the walls, to decorate your house. The choice of colour plays a significant role here. A monochrome on the master wall can serve as a unique gallery wall, where you can hang all your paintings or artworks.
This will enhance your personality as well as make for a great showcase in your home. Additionally, it will have an added effect to your Studio apartment in West Delhi.
Vertical storage
As already mentioned, a studio apartment lacks in floor space. Therefore, you can make use of the vertical space in the house. You can make floating shelves along with your walls, to keep things. You may also opt for rotating displays.
Alongside, you can also customize your bed and make a sitting room under it. These customizations are quite popular in the Studio apartments in West Delhi. Or you can also go for two-story beds.
Proper placement
Now, when you have already made space with all the above arrangements, you should also consider placing them properly in your apartment. The most important part of this case is to analyze your path of movement in the house.
Once you have done the analysis, you can easily place your furniture and other necessities in the proper place. Make sure you follow the same path. This will help in gauging and placing the items thus.
Therefore, making special space in studio apartments is quite a challenging task, and should be done carefully.